About Us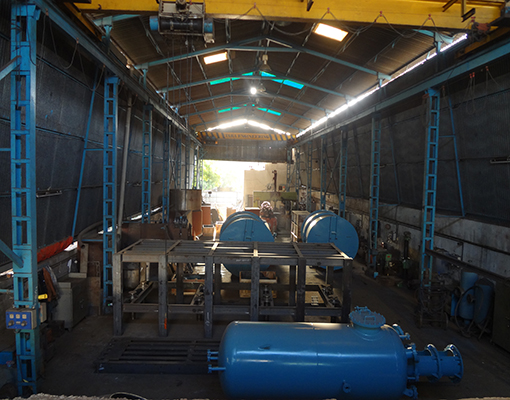 We would like to introduce ourselves a Fabricators and Equipment Manufacturing Company based in Vadodara to cater and Meet the requirements of all industries in the field of chemical, pharmaceutical, refineries, dairy plant, food, breweries, steel, power and others.
We had a modest beginning in the year 2000 with the aid of two Professional Technocrats with immense work experience and proven results; we have undertaken various successful jobs like Storage tanks, vessels, ducts, Material Handling Equipment, heat exchangers, Filtration skid and tailor, made jobs as per client specifications, requirements and drawings.
We work as per ASME Code and also executed jobs under third party inspection and now we are with team of professional engineers and skilled manpower capable of executing any type of project work as per client QCP within time frame.
We have a well experience senior engineer have a vast experience for the above mentioned job. We have skilled staff to carry out any tedious job. We have full flange machinery and workshop to carry out the any job with a facility of two nos. of OH Crane. Our main motto is to satisfy the customer with Quality of work within given time frame.
Since inception we always strive to meet and excel our customers demand and specifications. Because of our commitment to novelty, we are able to Manufacture and deliver high quality product and exceptional services to our strong client base in the market.
We have set a state of art Manufacturing unit / equipments and backed by a dynamic and well knowledgeable man power. We give quality control department to meet the requirements of innovative quality products. Ever since our inception, we have always focused on manufacturing and supplying high quality products.
We fabricate products using finer quality row materials from well acknowledged manufacturers and dealers. Quality of products is inspected at various stages of production and finally deliver the premium quality products / work to the customers. We have facility for chemical & mechanical testing of the material & X- Ray & D.P. Test of welding.